Alexia de la Morena es Business Brand Manager, periodista y neuropsicóloga especializada en Publicidad, MKT, Comunicación y Ventas.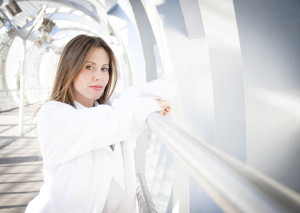 Experta en Marketing Estratégico y Multisensorial a través de los sentidos y licenciada en Psicología (Facultad de Psicología UNED) y en Periodismo (Universidad Complutense de Madrid). Además es EXMBA por el Instituto de Empresa 2011 y obtuvo la Beca Honorífica Comunidad de Madrid, mérito Talento Femenino del Instituno Hune, galardón mujeres con Liderazgo Directivo programa LIDERA (CAM), beca de investigación Banco Santander y Programa de Mentoring IE Business School, entre las más relevantes.
Experta en Neuromarketing aplicado al consumidor, en la actualidad colabora con varios equipos multidisciplinares en temas relacionados con la neurociencia y aplica un modelo productivo sobre los hábitos de comportamiento del consumidor a través de la estimulación sensorial.
Ha desarrollado su experiencia profesional en el ámbito de la consultoría en estrategia y planificación, marketing e innovación de producto, branding de marca, hábitos de comportamiento del consumidor y medios de comunicación.
En la actualidad, combina la labor docente en escuelas de negocio y universidades en España y es asesora de Marketing para varias marcas. En esta línea lleva a cabo varios proyectos de investigación y Neurociencia con la Universitá Sapienza di Roma en colaboración Departamento de Fisiología y Farmacología dirigido por el prestigioso investigador Giovanni Vechiatto y Fabio Babiloni.
Speaker, conferenciante y autora de los libros: 'Compras con el corazón o con el cerebro', sobre Neuromarketing, Sensory, Neuromanagement en el que han participado más de 33 directivos y neurocientíficos de éxito internacionales escrito junto al experto en Neuromarketing Político y Liderazgo Francisco Misiego. Editorial Rasche (2015). Co-autora libro 'Liderazgo Instintivo' junto a la experta y directiva de Business Manager & Executive Coach  Lorena Rienzi. Editorial Rasche (2015).
Y colaboradora especial en el libro 'Aquello que te hace SEXY y es GRATIS', sobre la solidaridad emocional y los beneficios que se producen en cada uno de nosotros. Autor: Alfonso Basco. Editorial Bubok (2014).
Divulgadora y creadora del blog Neuromarketing Attraction que recoge los últimos avances de la Neurociencia aplicada al Consumidor, el Neuromarketing y de cómo aumentar las Ventas y Clientes. Colabora en proyectos internacionales con neurocientíficos de élite en el conocimiento humano.
English Presentation
Alexia de la Morena is a Business Brand Manager, Journalist and NeuroPsychologist who specializes in Advertising, Marketing, Brand Communication and Sales.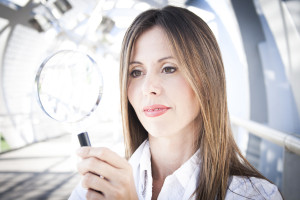 She holds a Ph.D in Multisensory Marketing by Universidad Complutense de Madrid (UCM) and two B.A.s: one in Psychology from UNED University and another one in Journalism from UCM. She also holds an International Executive MBA IE Business School. She has been granted with prestigious scholarships and honorable mentions, such as the Madrid's Honor Scholarship.She is an expert in Consumer Neuromarketing, teaches at business schools and spanish universities also does independent consulting for consumer brands. In scientist research she has some Neuroscience projects in collaboration with Sapienza Universitá di Roma in Department of Physiology and Pharmacology directed by renowned researcher Giovanni Vecchiato and Fabio Babiloni.
Speaker, lecturer, writer and author of the books «Shopping with your heart or with your brain. Neuromarketing, Sensory, Neuromanagement". With personal stories from 33 internationals successful CEO's and neuroscientists written also by Francisco Misiego expert in Neuromarketing political and management. Rasche Editorial (2015). Co-author of 'Intuitive Leadership' written by Business Manager & Executive Coach Lorena Rienzi Rasche Editorial (2015). And special contributor to the book "What makes you SEXY and free: Emotional solidarity and benefits in each of us" Bubok Press (2014).
Neuroscientist and creator of Attraction Neuromarketing blog that covers the latest advances in neuroscience applied Consumer Neuromarketing. She collaborates also on international projects with neuroscientists in human knowledge.
https://www.linkedin.com/profile/view?id=32858036&trk=nav_responsive_tab_profile